The Cosatto Story
Ever wondered how Cosatto's award-winning, friendly travel systems, strollers, car seats and highchairs came to be?
Tiptoe with us back into the mists of time…
Sweet 16 with a Dream
Once upon a time, a lad brought up in a Bolton nursery store had seen one too many sodden little mites in dull pushchairs. His name was Andrew. He donned a patterned shirt, bought a sewing machine and invented the framed pushchair raincover…
Hit the North
Andrew buys a yellow hummer and wears an orange watch. He also buys Cosatto, a company with Italian roots - and beams it up to Bolton in the north of England. Lovely baby stuff but where's the bright? There's work to be done.

Enter Vicky, design maven with a technicolour wardrobe and ability to spot a new trend from light years away.

Patterned pushchairs are coming. You ain't seen nothing yet…

The Bow is Born
The Go Lightly pushchair makes her debut. Fifth Avenue fabulous with signature red bow, she's "utterly divine daahling" and an online sensation. It's on the news they're being stolen in the street. Pushchairs are changed forever.
Saving the World from Boring Baby Stuff
We believe having a baby is a celebration. Everything else just follows that
truth. Our mission is born amid much wearing of superhero capes, masks and erm… lycra at Cosatto HQ.
8 out of 10 Kids Choose Cosatto
We decided to prove it. To make it all official and put a big bow on it. So we did a test. One wild summer, 106 kids and a GoPro. Kids tell it like it is – and they told us loud and clear. So what are you waiting for? The kids have spoken.
Backed by Science
We're serious about happy babies, that's why we teamed up with one of the UK's leading Baby Labs, harnessing baby science to drive the development of new products that will bring the happy to your baby.

The possibilities are endless.

The Revolution Begins
ColWe always said, if Cosatto was a woman, she'd be a strong, outspoken style icon - a warrior mother. Along came Paloma Faith and it was a match made in heaven. Together we unleashed the wildest prams and pushchairs the world had ever seen. A limited edition collection like no other, from an icon like no other.

You love them so much we're already into the second sell-out collection. More? Watch this space…

From a Small Start to the Nation's Heart
3 million happy babies later, Andrew and his team continue to save the world from boring baby stuff. One happy baby at a time. We trace it all back to that shirt.
This award-winning nursery brand salutes you. The parents, world-shakers, homemakers. Serious about happy babies? You've come to the right place.
Next stop. The moon.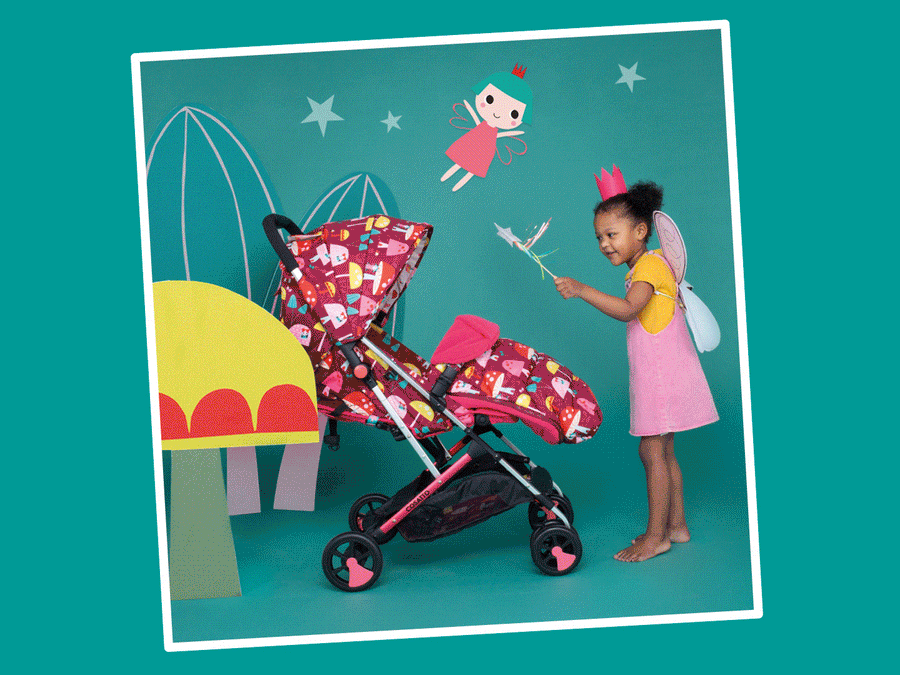 Branching Out into the Future
With 200 Plus products in our ever-growing range, a new 'good as new' feature, over 10k #mycosattos, branching out into different industries, there's so much exciting stuff in the pipeline. Watch this space…and thank you for coming along.