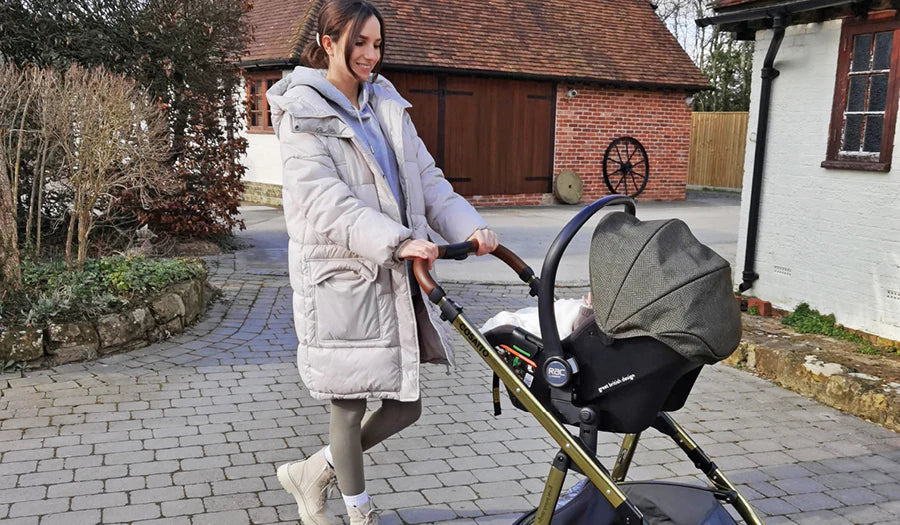 Multi-Terrain, Dual-Mode Suspension
Wow Continental is built with you and your family in mind. The dual suspension mode means you can adapt and change to suit your environment. Heading into the city? Tighten the suspension at the flick of a switch, for a streamlined, easy-manoeuvre glide. Spending a day in the country? Loosen it up to give you an extra bounce. The ability to alternate between city or country mode means the Wow Continental really is built for modern living, smoothing your path whatever the terrain.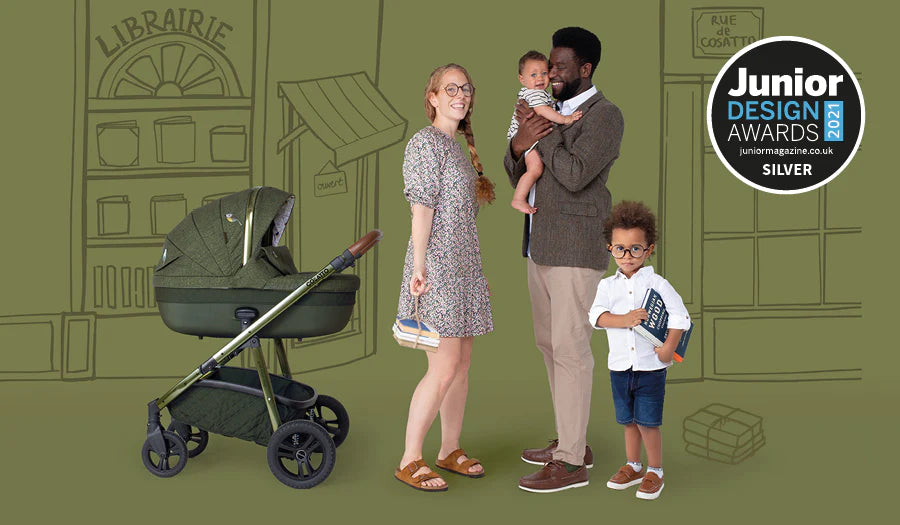 Comfort for your Little One
Wow Continental has plenty of great benefits for the comfort and development of your child. The roomy carrycot (sold separately) gives plenty of space for your baby to wriggle around in. Plus, there's a range of other handy features including a ventilation panel in the rear of the hood and a winter-flap great for weather protection on the apron with integral viewing window. Plus, there's an adjustable backrest with a recline function allowing your baby to continue lying at an optimum sleeping position as you switch between the different positions - whether it be a more flat-lying or upright position.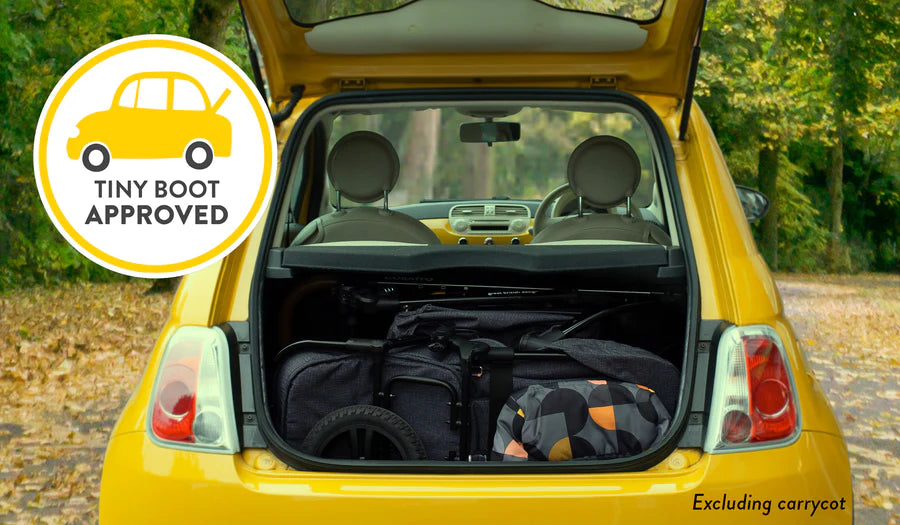 Long Term Friend
Swap the from-birth carrycot (sold separately) to reversible pushchair seat when your child is ready to sit up. Wow Continental's in it for the long-haul, offering great support for your child thanks to the roomy seat. Wow Continental is the ultimate investment and the only pushchair you'll need for your growing child.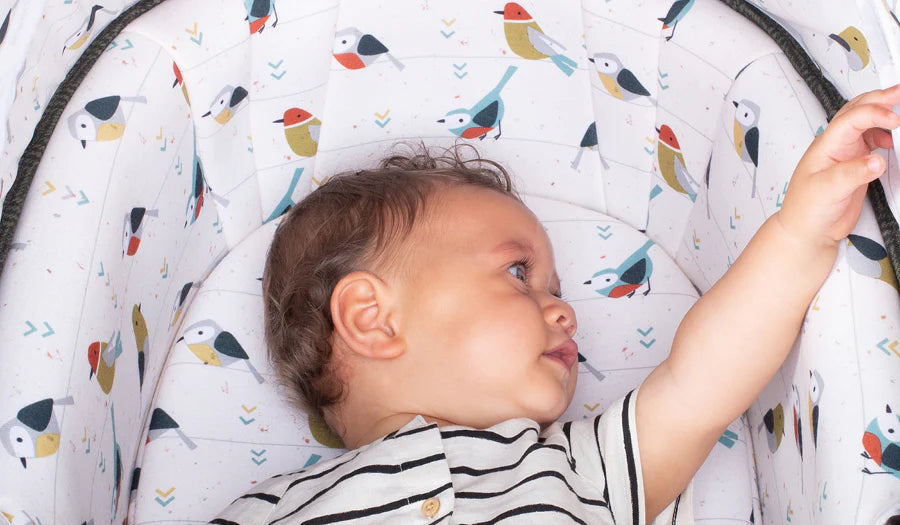 Comfort for You
Wow Continental is supremely comfortable for your child and also for you. It's stacked with handy solutions including an easy-release carrycot function making it simple to remove and clip back on. Plus, a multi-height position comfortable leatherette handle, flip-flop friendly brake, washable liners and mattress cover and a large basket for plenty of storage are just some of the additional features we have included to make your life easy.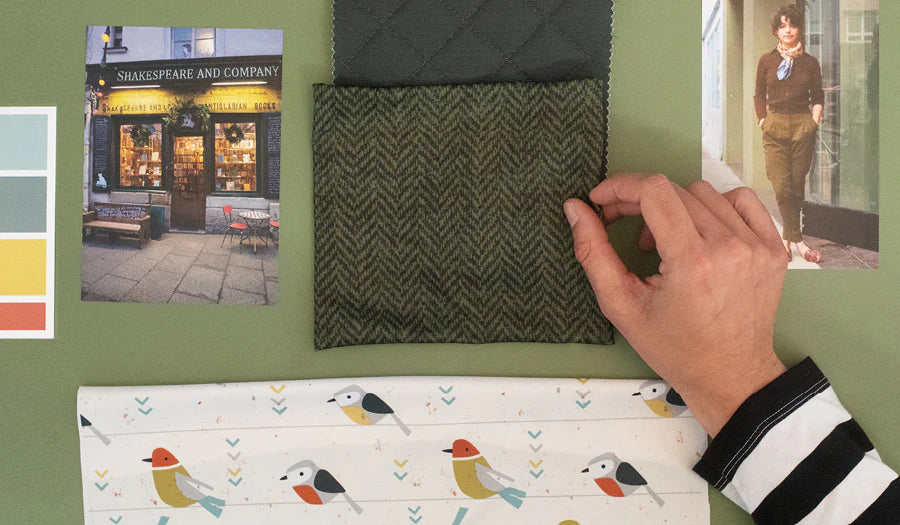 Patterns inspired by Paris
With Wow Continental design, Parisian style meets Cosatto's famous storytelling patterns. Debut is inspired by the hip neighbourhood of Le Marais, where trends are born. Home to artists, photographers and musicians, discover eclectic street vibes amid quaint galleries and indie boutiques.
Specification
Maximum Weights
Carrycot 9kg
Seat Unit Single Birth - 20kg
Basket 5kg
Measurements
Folded Size: L: 93cm x W 64cm x H29cm (Tiny Boot Approved)
Handle Height: 97cm- 110cm Leatherette
Basket: W:39 cm x D:21 cm x L:63cm
Weight
Chassis Weight - 9kg
Seat Unit: 4.4kg
Carrycot: 6.2kg
Features
Features
Suitable from birth to 20kg
Dual mode all-round suspension
Compatible with Acorn i-Size car seat
Weather protection winter-flap on the apron with integral viewing window
Telescopic leatherette handle lets you adjust the handle height for comfort.
Compact, easy-fold aluminium chassis with auto lock.
Removable, quick-release premium puncture-proof, multi-terrain wheels
Lockable front swivel wheels
Super-sized basket with handy compartments
5kg basket weight
1 x Raincovers tailored to the seat unit
UPF100+ extendable hood
5 point plus safety harness
Cosatto's famous baby-friendly patterns boost learning and memory skills.
Includes travel companion
Industry leading 4 Year Guarantee.
Seat Unit
Suitable from birth to 20kg
4 recline positions – Including one for new-born
One-hand backrest recline
Parent and world facing
Washable new-born liner for comfort
One-hand adjustable calf-support
Roomy, comfy seat unit
Removable gated bumper bar for easy access
Peak-a-boo window on hood
Extendable sun visor and toy-loops
Exquisite tailoring and upholstery.
Chest and tummy pads
Carrycot
Carrycot suitable from birth to approx. 6 months
Washable liner and mattress cover
Ventilation window panel
Soft interior liner
Comfy mattress with 5 backrest positions
Easy release function thanks to memory button
Integrated carry handle
Suitable for occasional overnight sleeping
Peak-a-boo window
Zippable bug net
Acorn i-Size Car Seat
i-Size compliant when used with Acorn i-Size base
Complies with the latest R129 safety regulation
From Birth (40cm) up to 15 months (87cm)
Rearward facing
Suitable belted and ISOFIX (when paired with Acorn i-Size base)
Acorn i-Size Base
Conforms to R129.03 Standard
Compatible with Acorn i-Size car seat
Easy to install
Acorn i-Size base has a rebound bar and support-leg anti-rotation devices to prevent car seat movement rotation
Allows for Acorn i-Size to be used with ISOFIX or i-Size
Several indicators to confirm correct fitting in your car
Changing Bag
Keep your baby's bottle warm or cool with the insulated bottle holder.
Luxury padded wipe-clean changing mat.
Lined with coordinating patterned fabric.
Handy key holder.
Inner zip compartment for special bits and bobs.
Outer zip pocket for quick secure stashing.
2 inner pockets.
Adjustable shoulder strap.
Zip closure for security.
Magnetic closure on main front pocket.
Metal base studs to protect bag.
Coordinates with your pram or pushchair.
Footmuff
Custom-crafted to fit your pushchair perfectly.
Quilted for extra snuggles with kangaroo pouch for cosy little hands.
Summer fresh option. Just flip the liner.
Longer length for a longer lifespan.
Washable. On a handwash cycle at 30 degrees.
Reviews